Social Media Management Agency
Creativity That Inspires. Brands That Resonate. Causes That Matter
If you're wondering what it's like to work with an award-winning social media management agency like Realatte, this section offers a sneak peek of our client experience. And with a client retention rate of more than 90 percent, you can trust that we provide unparalleled service.
Our social media management process has four steps
Meet your social media account manager
Receive an in-depth analysis of your social media presence
Get a custom, data-driven strategy
See real, tangible results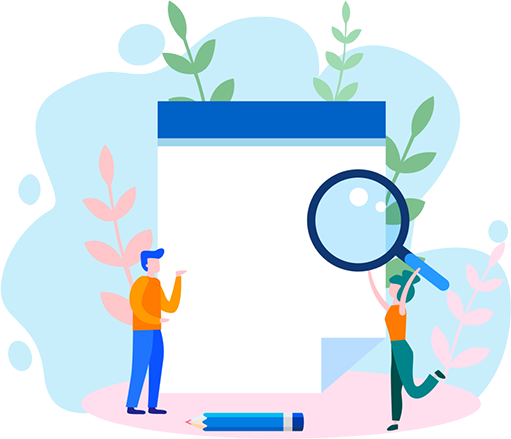 What Makes Us Different
With our approach to website design, our ways continue to be tested in an exceedingly continuous challenging marketplace with delivering what we tend to promise.
We are a creative team
We'll give you brand new and original creative ideas to bring your campaigns to life.
Goal
We focus on goal achievements. We amplify your goals and apply the latest strategies.
Brand Exposure
As a leading digital agency we are able to offer a fully integrated service beyond the initial website design.
Goal Identification
Every piece of your social media strategy serves the goals you set. You simply can't move forward without knowing what you're working towards. We Look closely at your company's overall needs and decide how you want to use social media to contribute to reach them. We undoubtedly come up with several personalized goals, but there are a few that we include in all companies' strategies: increasing brand awareness, retaining customers and reducing marketing costs are relevant to everyone.
Research Analysis
When it comes to social media marketing, we research for the latest trends, tactics and what methodologies your competitors are up to which not only keeps you appraised of their activity but also gives you an idea of what's working so that you can integrate those successful tactics into your own efforts.
We share our ideas on methodologies to improve
We keep staying updated so that we stay up with times and keep evolving in the market. We try coming up with new methods to improve the marketing strategies so that you never go out of time.
Closing Note
The onboarding process can seem long and complicated at first, we get it. But keep in mind that it'll help you stay organized, focused on your goals, and save time in the long run.

Realatte brings years of real estate marketing experience with them which is one of their biggest strengths. This young and creative team has in-depth knowledge of the real estate domain and strong understanding of digital platforms. Our expectations are always met and we are glad to have Realatte as our digital partner.

Naresh Kundnani
Deputy General Manager - Marketing at Sheth Creators

We have been associated with Realatte for performance marketing campaigns across our pan India projects. I have had a good experience with the team's proactiveness and the strategic view that they use in performance marketing which would give incremental results

Atulya Khobragade
Digital Marketing & Customer Acquisition Manager - Mahindra Happinest

It's been over a year since we are partnered with Realatte. They have been extremely professional and result oriented in their services. Their strong technical expertise helps new age advertisers to keep up with the growing technology needs. Realatte has been a one-stop solution for all our paid marketing needs and are very prompt in providing every possible support. We are glad to have Realatte as our preferred partner.

Megha Agrawal
GM Marketing - Sunteck Realty

Realatte has been our go-to performance agency for about 2 years now. We started with smaller sustenance campaigns but scaled to larger (launch) campaigns quickly looking at their performance. Rahul and the core team are hands-on with digital campaigns which helps drive efficiency in a highly competitive market. The team is always available to ensure quick turnarounds. Really appreciate their approach towards the client.

Prashant Borkar
Digital Marketing Head - The Wadhwa Group

Real estate demands non-negotiable service levels and ROI, Realatte being a Real Estate first agency where able to meet these demands. We are really happy with their digital expertise and on-time delivery. We are also glad that the team at Realatte were able to manage large scale marketing campaigns very effectively

Pooja Dave
Digital Marketing Head- Ashwin Sheth Group

We are extremely happy to have Realatte as our digital partner. Their service levels are really good and the core team has in-depth knowledge of the real estate domain. Our expectations are always met and in most cases exceeded, kudos to the team!

Vidit Shrivastava
Marketing & Communication Team - Ajmera Realty

It's been over a year since we are partnered with Realatte. Their expertise & resulted oriented approach had helped in bringing value to the campaign in optimisation techniques. Looking forward for further fruitful association in terms of technology and digital innovation.

Sumit Mudiraj
Digital Marketing - Mahindra Lifespaces

Very efficient and professional. Realatte is one of the finest digital marketing agencies I have worked with. We continue to deploy them for all our projects primarily because of the effectiveness of the campaigns they run. The personal attention provided by the promoters makes a world of a difference to their clients. I wish you all the very best in times to come. Continue doing the excellent work you guys do!!

Bhavik Mehta
Head (Marketing & PR), The Guardians Real Estate Advisory
Interested To Get Our Featured Service